We were training. We were training hard. I had my troops running through the paces doing everything together. They were running and gunning, they were frosty. They were really coming together as a team.

I had them on a live-fire exercise, assaulting a bunker and avoiding the automated weapons fire coming from it. This was our most dangerous training yet.

"Stay low everybody!" I yelled.

"Let's rock!" yelled Levy and he fired at the bunker.

Tracer rounds flew overhead as the automatic weapons fired away. My team charged the bunker for their assault; Maggot stumbled and fired off to his side. Camisa-Roja fell to the ground.

"Cease fire! Cease fire!" I yelled. I rushed over to Camisa-Roja. He was covered in blood. "No!"

"That looks bad," Klinger came running up. "Let me take a look! There's blood everywhere!"

My first casualty as a leader. That's the one of the toughest things a Colonial Marine has to overcome. A mother out there somewhere is going to learn that she lost her son, but not how or why. I now have to confer with the General on whether to replace him, drive on without him, or to scrap the mission entirely.

"Oh man, this is harsh!" Oddball exclaimed.

Maggot closed his eyes and started reciting bible verses. "The path of the righteous man is beset on all sides by the inequities of the selfish and the tyranny of evil men. Blessed is he, who in the name of charity and good will, shepherds the weak through the valley of darkness, for he is truly his brother's keeper and the finder of lost children. And I will strike down upon thee with great vengeance and furious anger those who would attempt to poison and destroy my brothers. And you will know my name is the Lord when I lay my vengeance upon thee."

Klinger started checking the troop for wounds and my mind started to drift back. All of my life I wanted to be a Colonial Marine. I wanted to kick butt and chew Chicklets, and I did. Oh sure, I had many cakewalks in my time, but there was plenty of bug hunts. Plenty of tough scraps. I've cheated death before, and I probably will again. Unfortunately, my troop didn't.

"Hey wait a minute!" Klinger exclaimed. "That's not blood!"


"What?" asked Huxley.

"It's ketchup!" exclaimed Klinger.

"Are you sure?" I asked.

He tapped his nose. "The nose knows," Klinger explained.

"Huh? Wha happened?" Camisa-Roja opened his eyes and looked at all of us staring down at him.

"I thought I shot you!" cried Maggot.

"I think I twisted my ankle," Roja reached down and rubbed the injured joint.

"Wait, wait, wait," I said. "What's with all the ketchup?"

"I just really like ketchup," the Starfleet crewmember shrugged sheepishly. "I had a couple bottles in my cargo pockets for lunch."


* * *
Later, the troops were settling down into their bunks. I walked past the row of my troops, pausing at Maggot's.
"You OK, Maggot?"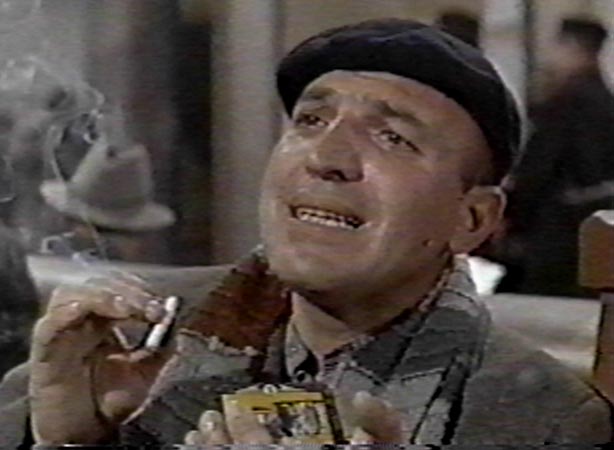 "The path of the righteous man is beset on all sides by the inequities of the selfish and the tyranny of evil men," Maggot was whispering through clenched teeth. "Blessed is he, who in the name of charity and good will, shepherds the weak through the valley of darkness, for he is truly his brother's keeper and the finder of lost children. And I will strike down upon thee with great vengeance and furious anger those who would attempt to poison and destroy my brothers. And you will know my name is the Lord when I lay my vengeance upon thee."
"You know, that's not really how that verse goes," I pointed out.
"It isn't?"
"Naw, it was just put in that movie like that for dramatic effect," I answered. "Maggot, that was quite a moment out there. Are you going to be able to handle this mission?"
"I don't know, Corporal. Sometimes, I just feel that I'm going to flip out and kill all my teammates," he looked down. "Sometimes."
I thought quietly for a moment. What's a good NCO if he can't offer some advice to one of his troops when needed? "Have you ever talked to a doctor about these feelings?" I asked.
"Oh sure, he said I was OK," Maggot answered and produced a piece of paper. I took a look at it. It said:
Dear Private Maggot's Squad leader,

I hereby certify that Archer J. Maggot is not crazy.

Sincerely,

Arthur J. Maggot's Psychiatrist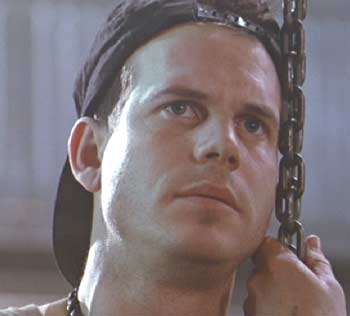 "Well, this is a nice letter," I said. "The red crayon looks really nice."
"I know I got problems, Corporal. But just gimme a chance, I promise that I won't let the team down!"
"I believe in you, Arthur," I said. "You're gonna help us beat these guys and you're gonna earn your trip on the Freedom Bird."
"Yeah! The Freedom Bird!" Maggot seemed comforted by that thought and settled down into his bunk.
Yeah, being an NCO has it's privileges, but probably the greatest one is being able to help your troops.